About Distant Support Virtual Assistants

Distant Support Virtual Assistants was formally founded in 2006 by Jonathan Gabriel, who brings years of experience in administrative, creative and actual virtual assistant skills to the business. Distant Support aims to provide quality virtual support to entrepreneurs and executives alike, with services ranging from general administrative to creative and marketing solutions, at very competitive prices and quick turnaround times.



About Jonathan Gabriel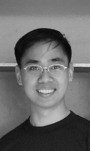 Jonathan has over 10 years of corporate experience from a variety of industries such as marine export, international product certifications and personal care consumer products. A degree holder in Industrial Engineering, he has worked and traveled in several countries such as Palau, Yap FSM, Guam, USA, Japan, India, China and South Korea. His experience in the field includes general administrative, personnel relations, information technology and entrepreneurship. His career as a part-time virtual assistant started in 2000 while working as an administrative assistant in the Republic of Palau. He is equally adept in two languages, English and Tagalog.

In 2005, Jonathan was featured in a Korean industry newspaper, called The Electronic Times, highlighting his achievement as the first Filipino contracted by a Korean company under the Special Skills visa category. He was also interviewed and featured in the January 2008 issue of Reader's Digest Asia regarding the virtual assistant industry (read his article here).

A native of the Philippines, Jonathan is currently a moderator of the Entrepreneur Philippines Business Exchange board and an active member of the several other forums, including the Virtual Assistant Network Association (VANA), and the Virtual Assistance Chamber of Commerce. As an entrepreneur, he is the owner of Distant Support Virtual Assistants and Karitela Bakeshop (Philippines).



Enough about us, let's talk about you! Give us a call or
send us an email and tell us more about your business.

Let Distant Support be part of your virtual team today!